Moment Factory was invited by French agency VIDI AGENCY to bring to life the aesthetic identity of this event, organized by Seine Musicale.
Gathering Groupe Renault's sales forces together, this convention offered an opportunity for the car manufacturer to express its brand philosophy and share a vision for the future. Our mandate was to draw participants into the core of the Renault universe with emotion, energy, and pride.

Drawing inspiration from Groupe Renault's identity guide, we created an interactive multimedia performance that featured a stunning dialogue between dancers and visual content revealed on multiple screens. Close collaboration with Petite Lumière, who oversaw the show's staging, and Compagnie Hybride, responsible for choreography, helped us to maximize the show's impact to create a meaningful and memorable performance.
We worked together in the studio to capture the dancers' energy, translating their motion into captivating creative content.
This multidisciplinary synergy allowed us to plunge spectators into the heart of the performance, an immersive universe that brought together humans and technology.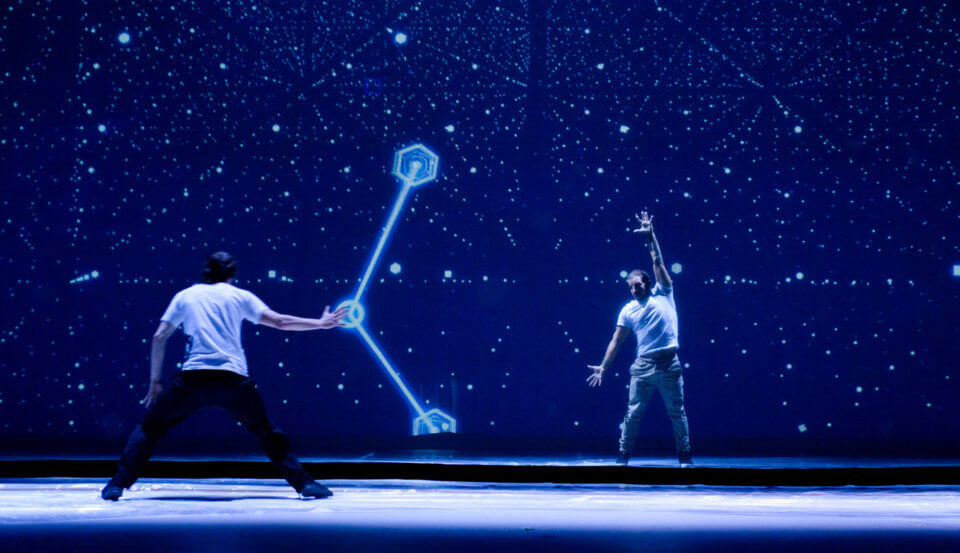 Bringing the audience into the fold through mass activations.